Thomas Winship - Zetetic cosmogony
Sciences
-
Permalink
- 754 reads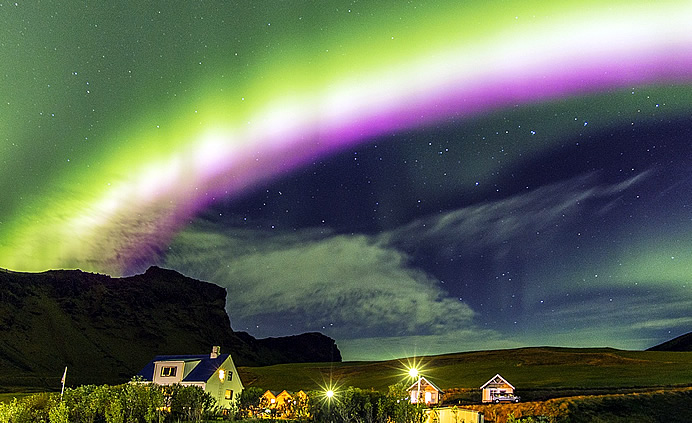 Thomas Winship - Zetetic cosmogony
Or conclusive evidence that the world is not a rotating-revolving-globe, but a stationary plane circle.


Preface to the seconde edition
Since the first edition of this work - an unpretentious pamphlet of 48 pages - was published, so much interest in the subject has been manifested, that a second edition is without doubt called for. In fact, long after the first edition was exhausted, letters from various parts of the world, were received, asking for copies, which, to our regret, could not be supplied.

In that pamphlet very much of the evidence we had accumulated from various sources had to be omitted, so as to reduce what otherwise would have been a bulky volume to a short treatise; retaining sufficient evidence to convince the minds of those who would take cognizance of and duly estimate proved facts of nature. Our labours have not been in vain. Many have been enabled to see through the delusions of modern astronomy. Letters from various parts testify that, in some cases, men and women have begun to make use of their brain-power, which had been stunted and dwarfed by acceptation, without the slightest proof, of the unscientific, unreasonable, unnatural, and infidel teachings of men foisted upon a credulous public in the name of "Science." Others again, tell that the writers have thrown to the moles and to the bats the world-wide and almost universally believed hoax that we are living on a whirling sea-earth globe, revolving faster than a cannon-ball travels, rushing through "space" at a rate beyond human power to conceive, and flying - with the whole of the so-called solar-system-in another direction twenty times the speed of its rotation.

To the Editors of newspapers, who, whether favourably or unfavourably, reviewed the pamphlet, our thanks are due, and now respectfully tendered.

This edition is sent forth with the assurance of the Divine blessing and the firm conviction that TRUTH IS STRONG AND MUST PREVAIL.

T.W.

12, Castle Buildings, Durban, Natal, South Africa, November, 1899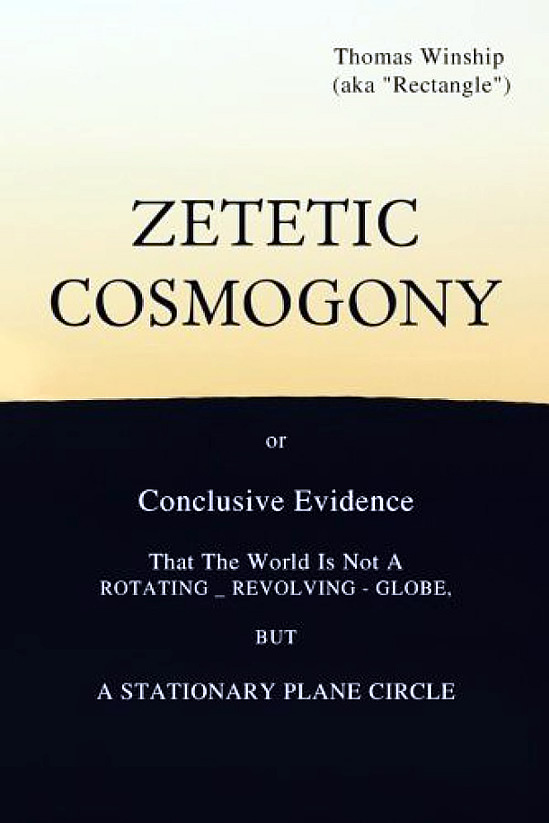 CONTENTS
Assumptions
Age of the Earth
Aerönautics
Contrasts
Contradictions
Circumnavigation
Curvature
Canals
Disappearance of Ships
Distances
Fluids
Figure of the Earth
Growth of the Earth
Gravitation
Geology
The Horizon
Level on the term
Lighthouses
The Midnight sun
Motions of the Earth
The moon
Eclipses of the moon
Magnetism
Navigation
The Pendulum
The plurality of Worlds
The Planets
On Parallel lines
Railways
Rivers
Ridicule
The sun
Sun's distance
Sun's diameter
The stars
Star distance
The Season's
Signals
Surveying
Science
The tides
The ultimate conclusion


Flat Earth - PDF


How to awaken people to Flat Earth - Eric Dubay
In this video Eric Dubay from the International Flat Earth Research Society and Luke from Flat Earth Consequences give their advice on how to effectively present other people the concept of Flat Earth without having them instantly cover their ears and stick their tongues out at you. Special thanks to Beyond the Imaginary Curve, Question Everything, Flat Earth Consequences and Revoldo for their videos and activism.



ODD TV - Flat Earth - Viceland - Space spliff
This is my response to Viceland's "Watch This Spliff Fly Into Space", where they seem to think that they proved the earth is round using a fisheye lens.



ODD TV - Flat Earth - An open letter to Cody's Lab