Fritz Springmeier - Les Lignées de sang des Illuminati
Various
-
Permalink
- 2593 reads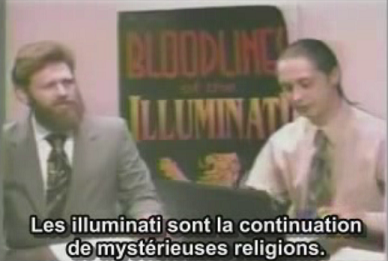 Fritz Springmeier - Les Lignées de sang des Illuminati
Bloodlines of the Illuminati - VOSTFR

Fritz Springmeier, est un écrivain essayiste conspirationniste et conférencier américain. Il se décrit lui-même comme un religieux chrétien.
Il a écrit plus de dix livres, tourné de nombreuses vidéos et donné plusieurs conférences portant notamement sur le projet de la CIA MKULTRA de contrôle mental où il fait témoigner Cisco Wheeler, une victime de ces programmes.

En 2003 Springmeier a été condamné à 9 ans de prison pour une prétendue implication dans un vol ayant eu lieu à Portland (Oregon) en 1997. Sa participation est sujette à controverse. Il purge actuellement sa peine à Sheridan, dans l'Oregon et attend les résultats de sa procédure en appel.