Qu'ils l'aiment ce chiffre de 6.000.000 :
-2 avril 1919 : Six millions de juifs mourant de faim - The SpartanBurg Herald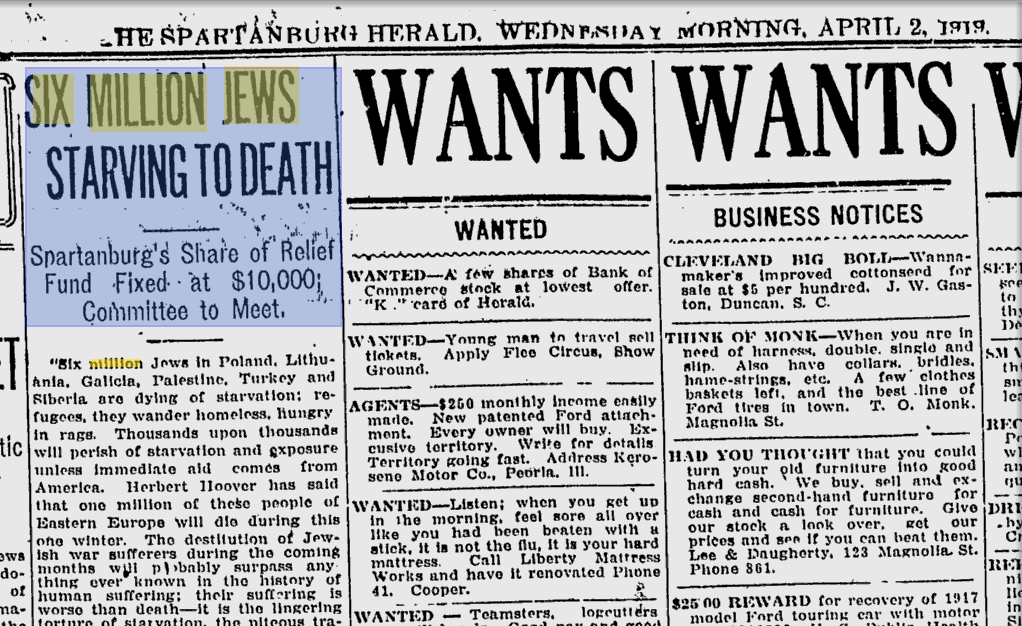 -31 octobre 1919 : la cruxifiction de Six millions de juifs - The American Hebrew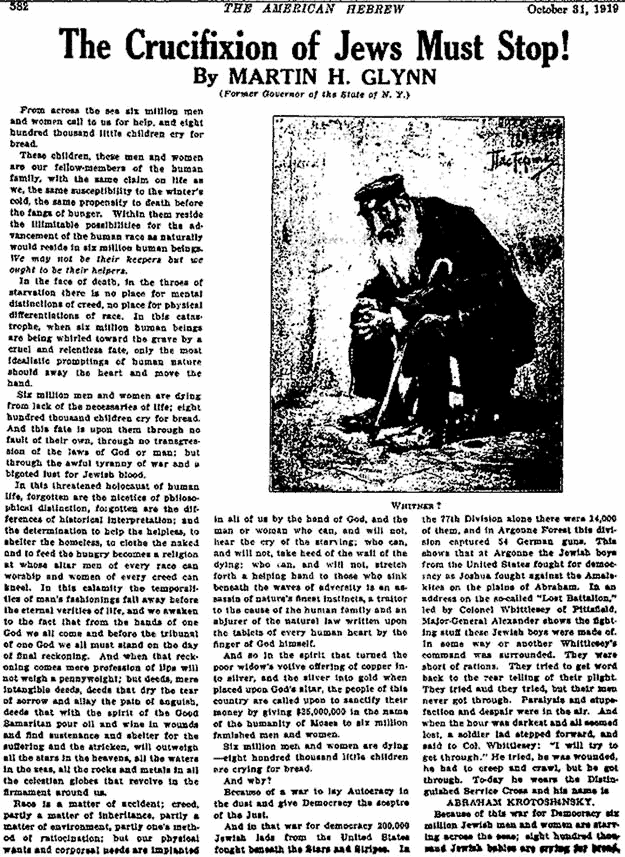 -Menace d'extermination de Six Millions de juifs en Russie - New York Times en 1921.


-Six Millions de victimes juives persécutées - New York Times 9 janvier 1938.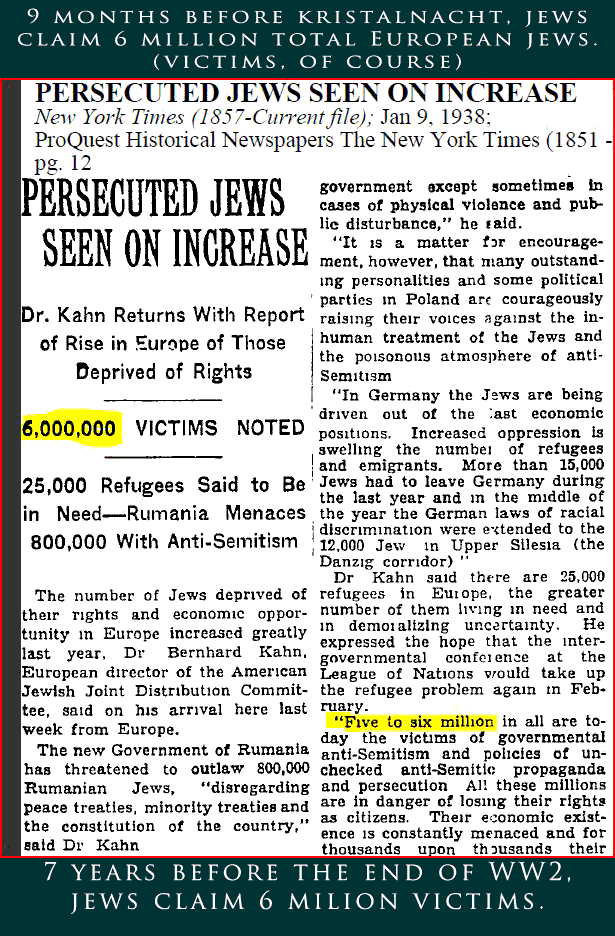 Aucune des citations susmentionnées n'a finalement eu lieu, on peut en déduire sans prendre trop de risque qu'ils l'aiment ce chiffre de 6 millions ... Il faut dire que ce chiffre rapporte, il a rapporté plus que l'addition de tout les gains de tout les lottos, euro-millions depuis que ces loteries existent, 6 millions c'est un peu le chiffre gagnant...
La liste s'arrête à la 2eme guerre mondiale... Depuis ils ont tranchés sur l'évènement(sic) qui sacralisera le chiffre de 6 millions de ... victimes juives.
Last edited by cçakoi (23-10-2010 03:34:52)