The Truth According To Wikipedia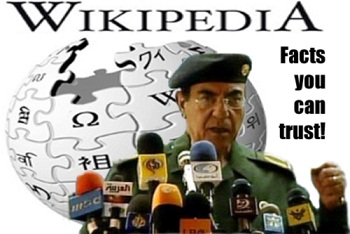 Google or Wikipedia? Those of us who search online – and who doesn't? – are getting referred more and more to Wikipedia. For the past two years, this free online "encyclopedia of the people" has been topping the lists of the world's most popular websites. But do we really know what we're using? Backlight plunges into the story behind Wikipedia and explores the wonderful world of Web 2.0. Is it a revolution, or pure hype? Director IJsbrand van Veelen goes looking for the truth behind Wikipedia. Only five people are employed by the company, and all its activities are financed by donations and subsidies. The online encyclopedia that everyone can contribute to and revise is now even bigger than the illustrious Encyclopedia Britannica.
Does this spell the end for traditional institutions of knowledge such as Britannica? And should we applaud this development as progress or mourn it as a loss? How reliable is Wikipedia? Do "the people" really hold the lease on wisdom? And since when do we believe that information should be free for all? In this film, "Wikipedians," the folks who spend their days writing and editing articles, explain how the online encyclopedia works. In addition, the parties involved discuss Wikipedia's ethics and quality of content. It quickly becomes clear that there are camps of both believers and critics.
The Truth According To Wikipedia.flv (124.81 MB)