National Treasures - Signs and symbols of the US founding fathers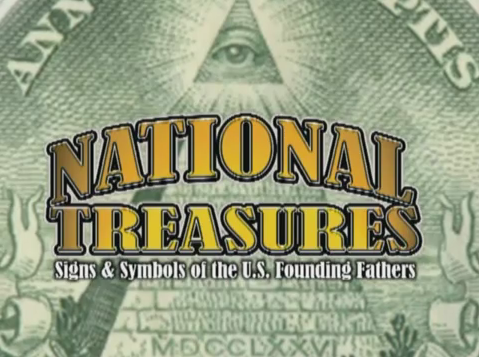 There are many amazing mystical and mythological mysteries connected to Ancient Mystery Schools, the Illumaniti, the New World Order and the US Founding Fathers chose these symbols to represent their beliefs and their intentions during the formation of the United States government. The All Seeing Eye, the Eagle, the Liberty Bell, the goddess symbols of Lady Freedom and the statue of Liberty. Do these symbols and icons of history contain keys to the secret mystical teachings of ancient advanced cultures?
Ancient Mystery School Symbols of the Illuminati and the New World Order.mp4

Drawing from the traditions of all ages (including the mystical knowledge of Alchemy and Kabbalah), investigative mythologist and author William Henry unravels vital knowledge (lost within the icons of History) to reveal the mysterious secret treasures of the New World Order and America's hidden heritage.
William Henry explores the coded art & mystery symbols of the New World Order and the US Founding Fathers, their connection to the Freemasons, the Knights Templar, the Rosicrucians, and a host of other mystical traditions dating back thousands of years.
* Over 150 rare images dating back thousands of years.
* Connection between the Freemasons, Knights Templar and the Rosicrucians.
* Surprising connections between America and Atlantis.
Last edited by Commodore (06-03-2011 20:43:03)