The Sounds of Nature Collection
A massive collection of natural sounds :
thunderstorms, rain-showers, ocean waves, rivers and streams, songbirds in the morning, swampland at sunset, etc.
The ultimate collection of environmental sounds for people who wish to hear something else other than the less-than-soothing sounds of bus horns, squealing tires, roaring engines, obnoxiously loud stereos, construction jackhammers, etc.
Note: Cricket sounds can be used in response to any political candidate's election oratory.
Artist/Composer : Gaia
The Sounds of Nature Collection.part1.rar (300 MB)
The Sounds of Nature Collection.part2.rar (300 MB)
The Sounds of Nature Collection.part3.rar (300 MB)
The Sounds of Nature Collection.part4.rar (300 MB)
The Sounds of Nature Collection.part5.rar (016 MB)
01 Tropical Rain
02 Jungle River
03 Birdsong
04 A Tropical Rain Forest
05 Twilight
06 Pig Frogs
07 Backwater Chorus
08 Jungle Birdsong
09 Turkey Talk
10 Hoots And Howls
11 Crickets
12 Big River
13 Streamside Songbirds
14 Small Rapid
15 Crickets And Water I
16 Jungle River
17 Small Rapid
18 Waterfall
19 Showers
20 Thunder And Rain
21 Heavy Rain
22 Thunderstorm Out In The Fields
23 Thunderstorm Inner Perspective
24 Electrifying Thunderstorms
25 Deep Woods
26 Songbirds
27 Wilderness Rainshower
28 Frog Chourus
29 Crickets And Wolves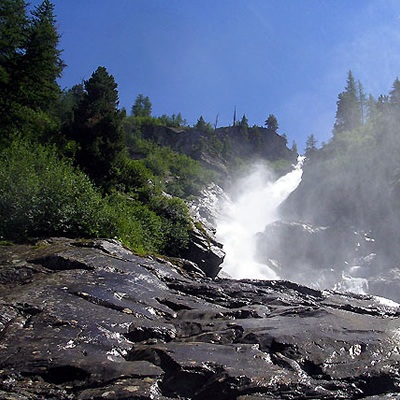 30 Cicadas
31 Midnight Serenade
32 Crickets And Water II
33 Pleasant Beach
34 Low Tide
35 Big Surf
36 Pebble Beach
37 Gentle Ocean
38 Low Tide
39 Ocean Relaxing Surf
40 Ocean Waves - Pebble Beach
41 Ocean Waves
42 Pleasant Beach
43 Pacific Surf And Songbirds
44 Predawn
45 Rain With Pygmy Owl
46 Marsh
47 Sparkling Water
48 Brookside Birds
49 Bobwhite Dover And Cardinals
50 Streamside Songbirds
51 Small Green Froggies
52 Water Frogs
53 Frog Chorus
54 Froggies
55 Heavy Rain With Rolling Thunder
56 Soothing Rain
57 Rainshowers
58 Severe Thunderstorm With Light Rain
59 Thunder Light And Heavy Rain
Last edited by DiMarcello (06-11-2010 21:05:45)